Parquetry Dance Floor
EZI-FLOR Portable Parquetry Dance Floor interlocks and fastens by itself. Using our unique aluminium extrusions, full size panels which measure 920 x 920 x 25mm thick, we also use half size panels to create the perfect portable dance floor. EZI-FLOR portable dance floor panels are made of Oak parquetry and finished with Polyurethane. The edge strips are anodized aluminium and our transporter / storage caddy holds 25 panels with edges.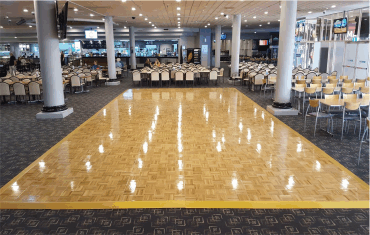 Save 60% on your time and labout costs.
NO CAM LOCKS - ROTO LOCKS
NO GRUB SCREWS
NO TOOLS OR KEYS
NO DAMAGE CAUSED BY PROTRUDING GRUB SCREWS
NO COMING APART BECAUSE OF MISSING GRUB SCREWS
Synthetic Outdoor Dance Floor
This type of floor can be quickly and easily assembled without using tools. It is suitable for use in a range of situations such as a hire, commercial or home setting. As a quality, low cost option it makes the ideal outdoor dance floor.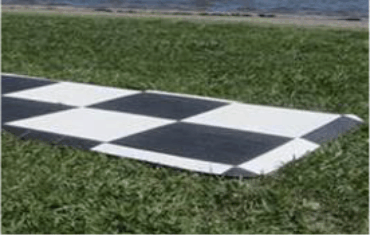 Production Information:
Surface Type: High quality treated synthetic compounds
Dimensions: Individual tiles measure 500 x 500 x 30mm
Edge Pieces: Edge pieces (45mm) to suit the tiles
Joining Method: Secure interlocking system
Tile Weight: Individual tiles weigh 2kgs
Vinyl Dance Floor
Ezi-Deck Vinyl panels are made of high - impact polypropylene and snap together with a unique (7) hook & loop connection system which allows for a rapid assembly without any tools and minimal effort.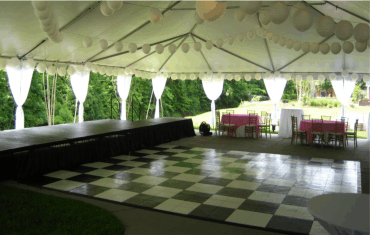 The floor can be removed in 1 mtr sections or bigger if required and stored on a flat bed trolley and weigh only 6 kg/m2 Ezi-Deck Vinyl dance floor panels come in a variety of colours including black, white, silver as well as parquetry patterns.